When Mummy Married Daddy Personalised Book
info_outline How soon can I get this delivered?
local_shipping
Dispatches in

2

working day

s
access_time Express Delivery: Wednesday, 13 December Thursday, 14 December
local_shipping Standard Delivery: Thursday, 14 December Friday, 15 December
public International Delivery Available
Tips on writing the story
Read the story below so you can see how your answers fit in the sentence



The story is written on behalf of the child.

Select more than one child in the dropdown, and we'll change the story inside to be "Our Dad" etc.




Only use capitals where they are needed eg: proper names.


Remember punctuation if needed within your sentence (commas etc) - we'll add punctuation to the end if appropriate!


Include "the" if needed eg: "the park" and remember verbs eg: "playing football".


We read each book and will amend tenses etc, but will not amend your spelling or the content of your answer.



On the inside front cover we print a personalised message so they can treasure the book for years to come.
Mummy met Daddy in (date or year of meeting e.g.: April 2012) at (place of meeting e.g.: a friend's party in Northampton.) Their first date was (first date venue e.g.: at Pizza Express, Barnstaple).
Daddy thought Mummy was very beautiful. Mummy thought Daddy was very handsome. They had many adventures, travelling to (places they've been e.g.: New York, London and Paris). They loved spending time together (shared hobbies e.g.: watching box sets and walking their dog). Soon they had fallen in love and made a wonderful home together at (home address e.g.: 15 Verwood Street, St Albans).
Daddy proposed to Mummy on (date of proposal) in (venue of proposal e.g.: London). Of course, she said yes! They set a date to get married on (wedding date e.g.: 4th April, 2016). They sent out invitations and bought flowers and a very special cake. They got married at (wedding venue e.g.: St Mary's Church in London), in front of their friends and family. Mummy looked beautiful in her dress, and Daddy looked very smart in his suit.
Afterwards, they went to (reception venue e.g.: Marlborough Hall, or room e.g.: "the dance floor" if reception venue same as wedding) to celebrate. They had their first dance to (first dance: Just the Way you Are by Bruno Mars or x if not known) and couldn't take their eyes off each other.
They were the happiest they had ever been… because they had me (or us if more than one child), their life was perfect. (Names and birth dates of children, comma separated).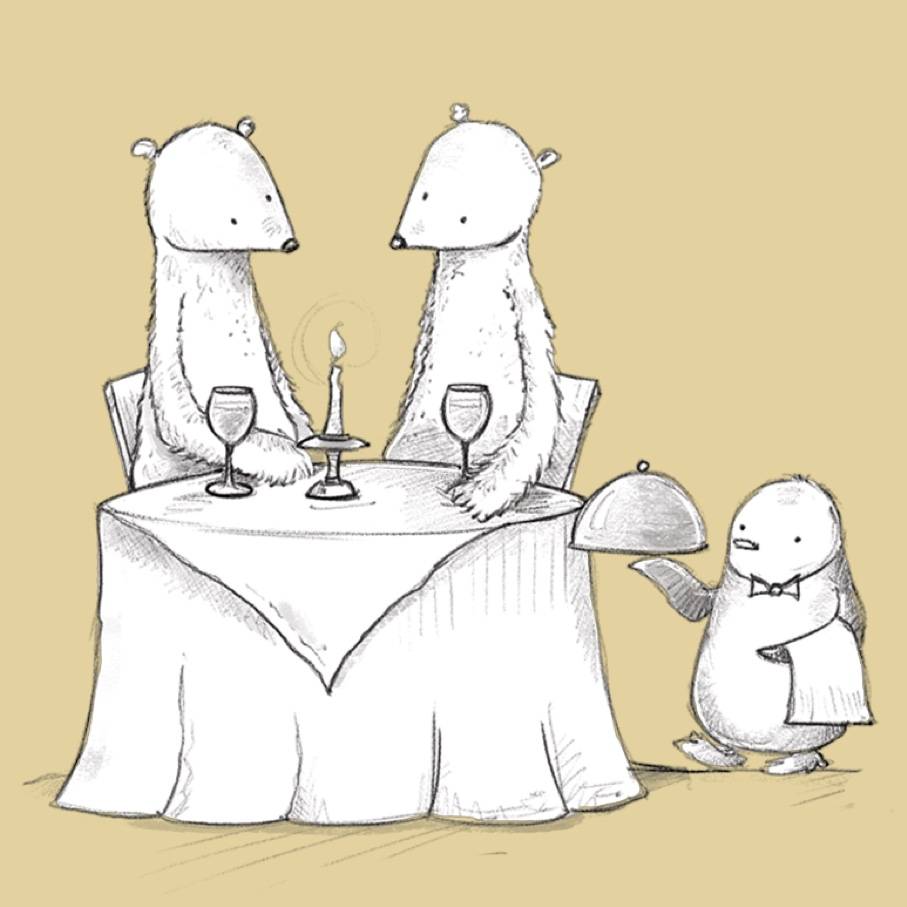 Printed with the child's name as the author and Mummy and Daddy's initials picked out in the stars.
On the inside front cover we print a personalised message so they can treasure the book as a keepsake in years to come-- for example, "Happy Anniversary - love Daddy and Oscar".
Illustrated with humorous drawings of polar bears printed over vibrant watercolour backgrounds, with each page having a different theme. Please see our "When Mummy met Daddy" for parents that are not married.
Part of our bestselling Bear book series - Daddy and Me, Mummy and Me, Grandparents and Me. Each one has a different story, so collect all of them to make a set for all the family!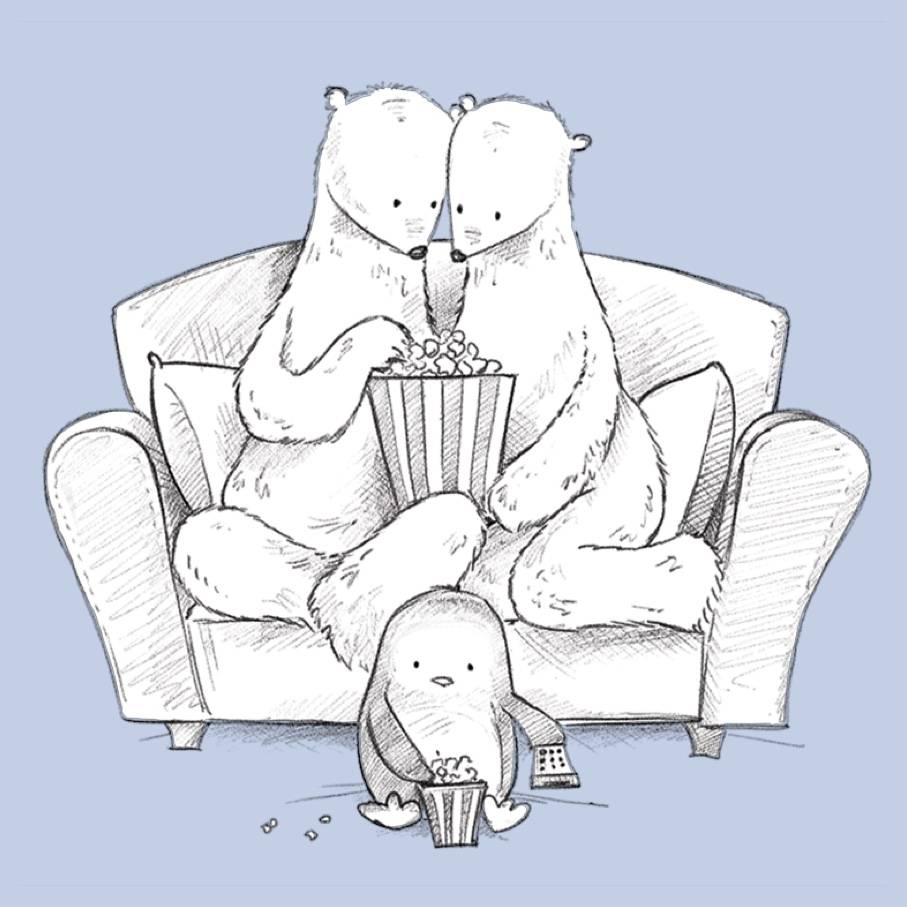 "Best book I've bought
What a great idea..
This book brought tears to many eyes. It was beautifully presented and printed. A lovely wedding day gift from my granddaughter to her mummy and daddy"
We're obsessed with the quality of our products, from the storytelling and illustrations to the luxurious finish. Choose from a soft cover or upgrade to a beautiful hard cover which is laminated to protect your book.
Size: 210 x 250mm / 8.25 x 10.8 inch
Your story is part of our planet's story…

Your unique personalised adventure is helping to save the world. For every single book we sell, we have committed to planting a tree. We have partnered with Eden reforestation to be part of the climate solution on a global scale.
Check out edenprojects.org to see the difference you are making.
How long will my order take?
After ordering, books take 3-4 business days to produce. If you've selected Express delivery we will then post with a next day courier. If you've opted for Standard delivery we post tracked Royal Mail which takes 3-4 days. For international orders, books to Europe take about 5-7 days, Rest of World about 10-14 days. To help, we show the expected delivery date from when you order at the top of the page under the book's title.
Once dispatched, tracking will be emailed to the email address you provide when placing your order. The book should fit through most letterboxes, however couriers and Royal mail will sometimes leave packages in safe places or with neighbours, so always check your tracking.
I've made a mistake, what can I do?
Unfortunately once you have paid for your book at checkout we cannot make any changes. So be careful when entering your text in the order form - we do not amend spelling! However we know mistakes can happen, so can offer reprints at a reduced price if you need a new copy. Please email us at support@letterfest.com and let us know your changes.
Can I send direct to someone else?
Yes, at checkout you can enter another address for delivery. We won't include prices in the shipment.
Is the book suitable for multiple children?
Can I see a preview of my book?
We show all the pages inside the book in the image gallery so you can see the illustrations and story before buying.
Do you print books in other languages?
We currently only print in English, but sign up to our newsletters for updates, new product launches and discounts. You can find the sign up form at the bottom of this page.
Perfect wedding memento
I bought this for my grandsons to give to their mum and dad on the occasion of their wedding. It's something for them all to share and keep. My son and his new wife loved it.
Beautiful book
This was an amazing gift from my grandson to his muma and papa the story was very personal and the illustrations are wonderful, very pleased and would highly recommend to everyone. Very fast delivery and on time
What a beautiful book and great idea for a gift
The book is so beautiful, the drawings, paper- everything feels like a very good quality. Personal information in the story is so cute, made my husband laugh and cry. Great gift for someone who can really appreciate it.
Beautiful book!
I bought this as a 'paper' first wedding anniversary gift for my husband from our daughter. We love it so much! Would thoroughly recommend for a special gift.
Beautiful personalised book
Bought this for my brother and sister-in-law's first wedding anniversary present. It was delivered quickly, the quality was lovely and they are both thrilled with such a personal keepsake