New Mothers Personalised Book
Celebrate your first months of being a mum with our personalised book for new mothers.
Estimated Shipping Widget will be displayed here! (with custom color)
Tips on writing the story
Read the story below so you can see how your answers fit in the sentence



The story is written on behalf of the child.

Select more than one child in the dropdown, and we'll change the story inside to be "Our Dad" etc.




Only use capitals where they are needed eg: proper names.


Remember punctuation if needed within your sentence (commas etc) - we'll add punctuation to the end if appropriate!


Include "the" if needed eg: "the park" and remember verbs eg: "playing football".


We read each book and will amend tenses etc, but will not amend your spelling or the content of your answer.



On the inside front cover we print a personalised message so they can treasure the book for years to come.
Tell us the amount of days since baby's birth - remember to do it from day you are giving book (eg Mother's Day) not from day of ordering.
Select how many children the book is from - if twins, all text will be changed to "We love" etc (although the pictures show singular woodland animals).
(Baby's date of birth) The day you became my Mummy… and an expert in me! You are the best Mum in the world and no one can do it better than you. You keep me happy and safe in our home in (home town e.g. London), and I'm your number one fan! You know how to make me smile by (what you do e.g. tickling my feet) and how to send me to sleep by (what you do e.g. driving around in the car). You are a world expert at changing nappies, even though I wriggle and make it as hard as possible! I love the thoughtful gifts you buy me, they make my tiny world even more amazing. My favourite is (favourite object or toy e.g.: my cloud mobile) but I'm growing up so quickly that might change very soon! I know being a Mummy is sometimes hard, even for one as amazing as you. You are so patient with me, even when (something challenging baby does e.g. I pull at your necklace all the time). Thank you for making my life so interesting, by taking me to (places you go e.g. baby groups or Grandparents). I know I can be a little bit messy! Thank you for always cleaning me up, so I can make a bigger mess next time! I love it when we look at each other and you make me smile. You are the first person I want to see in the morning and the last one I see at night (and sometimes during the night as well!) I'm sorry for squealing sometimes, it's just my way of saying, 'I miss you!' Thank you for giving me millions of kisses, hundreds of cuddles, (amount of days since birth) days of happiness, and your love, forever and always.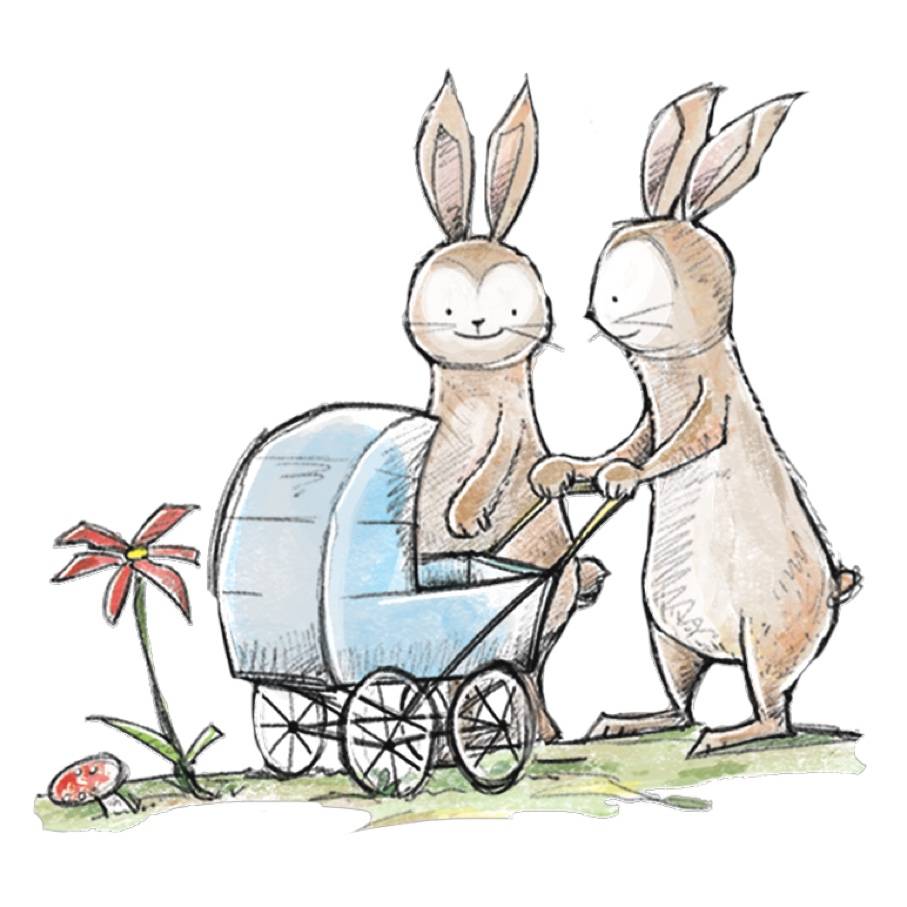 The story is written on behalf of the baby, thanking Mum for all the wonderful things she does eg how she makes the baby laugh, places they visit, going to sleep etc.
A Beautifully Illustrated Keepsake
On the first page we print a personalised message so they can treasure the book as a keepsake in years to come-- for example, "For my Mummy - love Oscar, with a little help from Daddy who did the typing!".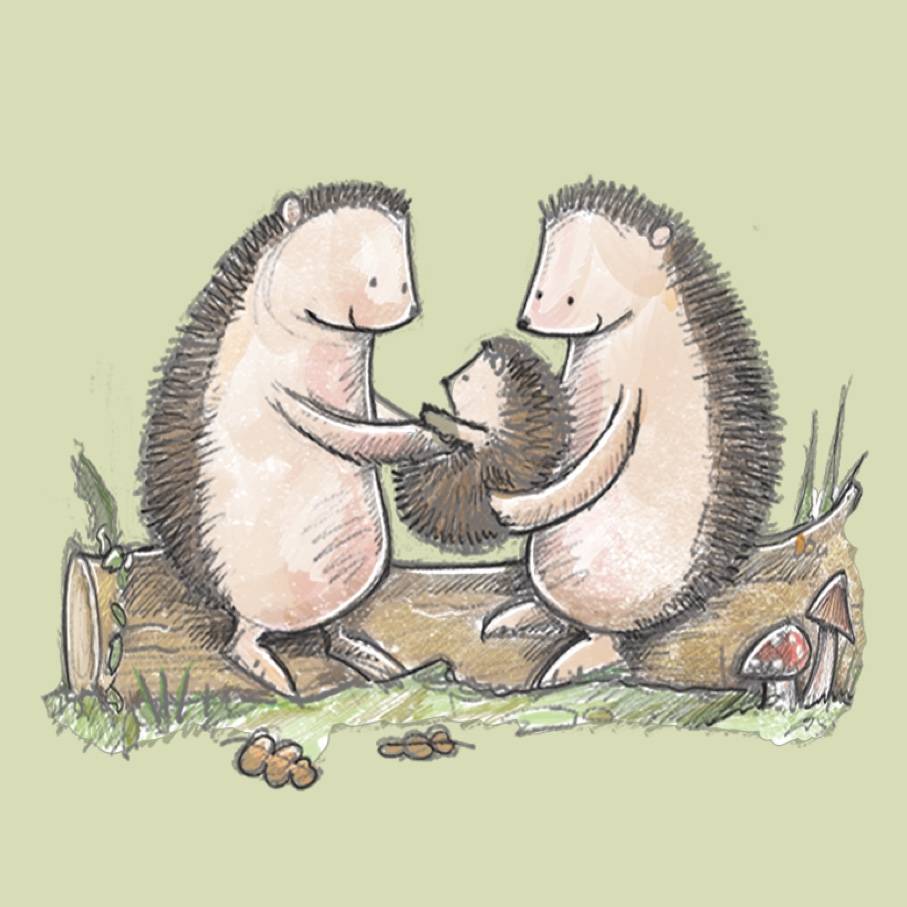 "Excellent Quality, the book arrived promptly and the quality of the pages & the illustrations were fantastic. Will make a beloved keepsake."
We're obsessed with the quality of our products, from the storytelling and illustrations to the luxurious finish. Choose from a soft cover or upgrade to a beautiful hard cover which is laminated to protect your book.
Size: 210 x 250mm / 8.25 x 10.8 inch
Your story is part of our planet's story…

Your unique personalised adventure is helping to save the world. For every single book we sell, we have committed to planting a tree. We have partnered with Eden reforestation to be part of the climate solution on a global scale.
Check out edenprojects.org to see the difference you are making.
How long will my order take?
After ordering, books take 3-4 business days to produce. If you've selected Express delivery we will then post with a next day courier. If you've opted for Standard delivery we post tracked Royal Mail which takes 3-4 days. For international orders, books to Europe take about 5-7 days, Rest of World about 10-14 days. To help, we show the expected delivery date from when you order at the top of the page under the book's title.
Once dispatched, tracking will be emailed to the email address you provide when placing your order. The book should fit through most letterboxes, however couriers and Royal mail will sometimes leave packages in safe places or with neighbours, so always check your tracking.
I've made a mistake, what can I do?
Unfortunately once you have paid for your book at checkout we cannot make any changes. So be careful when entering your text in the order form - we do not amend spelling! However we know mistakes can happen, so can offer reprints at a reduced price if you need a new copy. Please email us at support@letterfest.com and let us know your changes.
Can I send direct to someone else?
Yes, at checkout you can enter another address for delivery. We won't include prices in the shipment.
Is the book suitable for multiple children?
yes - select more than one in the dropdown
Can I see a preview of my book?
We show all the pages inside the book in the image gallery so you can see the illustrations and story before buying.
Do you print books in other languages?
We currently only print in English, but sign up to our newsletters for updates, new product launches and discounts. You can find the sign up form at the bottom of this page.
New Mothers Personalised Book 5⭐️
What a lovely gift for my girlfriend. The book was so nice, my girlfriend cried. Delivery was so quick. Cannot fault this company or item one bit. Will be ordering from again
what a reaction! We're so pleased that the book is a hit, that's perfect!
our full collection of books can be easily viewed here
https://letterfest.com/collections/books
Thanks for the great review Charlie.
Much appreciated
Letterfest
New mothers personalised
I ordered this item for my wife as a gift for Mother's Day , she loved it. I like it too!
Thats great to hear, they make for great keepsakes.
Great gift would highly recommend
thank you Jack! great to hear!
Amazing.
The best gift I've ever bought. I was so excited for the book to come, & Beatrix' mum absolutely loved it. So personal and something that can be kept forever.
wow - high praise indeed, thank you so much.
we really do appreciate you taking the time to leave such a kind, heartfelt review.
thank you from all the team at LF!
New mothers personalised book
I bought this book for my daughter as a first Mother's Day present from her new baby. She was overwhelmed and absolutely loved it.
Great quality, beautiful story well written. Thank you so much
wonderful to hear - thank you Angela.
We're pleased the book is a big hit.
Thank you for your order and 5 stars too!
best wishes
Letterfest